Overdosed on Cocaine
There are moments in your life where everything SHIFTS entirely.  One evening when I was overdosed on Cocaine and another following the birth of my 3rd daughter Elina.
The start of this story is one that you don't want your Mom, Dad, and kids to ever read.
This picture I am showing you now depicts the day back in 2003 when somebody I had barely met at the gym had the impression after driving home and seeing somebody slumped over against a gas station wall, to turn around and go see if this person was okay.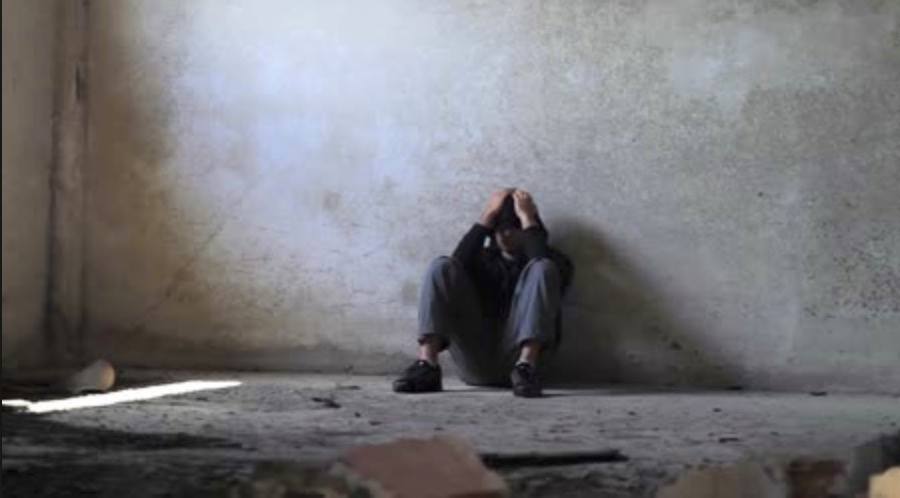 It was really late this particular night and this person against the wall was me.
I was drunk, overdosed on Cocaine, and close to unconsciousness. I was alone and with nobody around.
I think about this experience and think, what would have happened if this man wouldn't have gotten back in his car, driven those few miles, gotten out, and woken up this "stranger"?
Maybe I wouldn't have woken up that next morning
Maybe I wouldn't have left that life behind
Maybe I wouldn't be here today
God gives us tender mercies and that day Junior was the answer to what I believe were many prayers from family and loved ones.
I didn't know that this actually happened to me until he told me at a Business/team retreat just 2 years ago.
I always just knew Junior as the guy who invited me to his home the day he met me at the gym and made me a nice Venezuelan dinner and offered me a shirt from his closet.
That shifted my life.
Now let me tell you about another MOMENT where God's tender mercies entered my life and everything began to shift.
Have you ever felt like THIS the expression given in this picture? The point where you DREAD Sunday afternoons because it means that Monday morning is coming up on you fast? Or where you get SUPER excited on "hump day" because you have made it half way through the week. Or the fact that you get one day off, maybe two for a holiday and then Christmas is GONE and you are counting how many more weeks until your Memorial Weekend "holiday". That was how I ALWAYS felt. I was always counting.
Counting the overtime hours to see if it would cover bills
Counting hours and minutes to see when break was or when our lunch was
Counting down my vacation days to see how many were left
Counting days left to gather money for the mortgage
Counting days till the EOY to see if you got a raise
Counting hours that the kids were at babysitter while my wife was working nights
Counting how many hours I could sleep before I had to be up at 4 am
I would sit in my cubicle and write out ideas or plans to change things. I wrote out a goal to pay off my home by 40 and to retire at 50 with a million dollars in the bank. I would pray that there was something better out there for me. I knew that there had to be but I just didn't know what it was. So I began searching and trying things. I bought and sold things on craigslise, started a custom sign business, signed up as an Amazon Associate.
Then I remember seeing my Health and Fitness Coach Lindsay talking about how she was paying off debt from London's pre mature birth and that she was no longer working as a bar tender but now helping people from home with these awesome workouts.
I thought to myself… Maybe this is my answer.
Maybe this is it for me.
Then the thoughts we ALL have started coming into my mind.
"NO WAY that is possible. Okay… if it is possible it's not possible for me. Maybe if I was better looking? Maybe if I had graduated College? Maybe if I was in sales? Maybe if I had more than 224 friends on Facebook? Maybe if I had more time? Maybe if I had internet in my house? Maybe if I had a smartphone… but…. no… not Scottie Hobbs. Who would listen to me? All of these maybe's held me back from trying.
FEARS, DOUBTS, and INSECURITIES.
The fears I had because of my strenuous work hours and our finances were killing me inside. It's all I could see or focus on. It made everything HARD. These caused fears in me. Fears that kept me from sleeping at night. It felt like the weight of the entire Universe rested solely on my shoulders. Fears that made it seem like the world was spinning out of control around me as I laid in bed.
It wasn't unit the morning on April 11th 2011 that my fear of not knowing how to provide for my family after the birth of my 3rd daughter became greater than my fears that were holding me back from becoming a health and fitness coach myself and being willing to learn and grow with the process. I connected emotionally with Lindsay paying off the medical debt to the pain I had on not knowing how to pay my mortgage and the fear and uncertainty that the debt and loan brought to me. THAT was the reason I was working 12 hour days and Gabby was working every night at the Hilton Garden Inn. It was the ONLY reason I was taking any and every overtime hour that I possibly could, which pulled me FURTHER and FURTHER from my role of being the best Father and Husband that I could be.
That day I had courage and that courage came because I was educated and had learned what "that coaching thing" really was and how it would work for me. I felt at peace that day because I knew that I had my answer.
Brace yourselves friends because we are JUST beginning.