Brian's Ultimate Reset Results and Diet Log
results may vary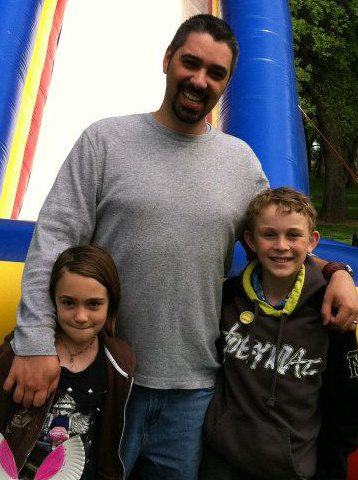 Starting weight: 217 lbs
Ending weight: 205 lbs
Ultimate Reset Results: I feel amazing. The Ultimate Reset is not about weight loss. The Reset is focused on cleansing your body. You take lots of supplements and really control what you put in your body. I'm definitely a meat-eater and I never thought I could survive on just vegetables. But it works! And you never feel "heavy" after you eat. You actually feel the energy that the fruits & veggies give to your body. I feel great, my clothes fit better, and I also lost some weight. Only 21 days!
My coworker was inspired by my reset results and just finished her first reset (this was my second). She lost a total of 11 lbs and feels amazing. She is really excited. She also loved how you learn to cook and try new foods.
I kept a daily diary during the reset and I've posted it below:
Day 0: Prepped food. Shopped at Whole Foods and Food Source. Chopped veggies, cooked rice, quinoa, miso soup, and chicken. Got my pills ready, and set my alarms.
Day1: This is why I need to make my salad he night before! Very hectic morning- making breakfast and a complicated lunch at the same time. Hard!
Lunch was easy and delicious. Good snack and filling dinner. Night time was harder. I'm used to all the sweets. Green tea for me!
Day2: much better today!! So thankful I did all my prep last night!!
So thankful for peanut butter and apple for a snack!
Did okay waiting so long for dinner. But by 6pm I was hangry! (hungry+angry)
Day4: hard to wake up on Sunday. Fruit and yogurt for breakfast, yum!
Really hungry before lunch. Have to pee all the time!  Good lunch though.
Stir fry for dinner and cucumber salad. Made my lunch for tomorrow. Lots of veggie chopping! More tired.
My family wanted some of the stir fry, so I made an enough stir fry to feed an army. The family then decided they didn't want any. Tired, but positive. Back to work tomorrow
Day5: Lots of dreams. Crazy! I must have slept well. Time to get up.
Breakfast was great! Oatmeal, blueberries, yogurt, and walnuts!
About an hour late for lunch. It gave me a headache. Good snack.
Very thankful for a leftover dinner of rice, stir fry, and miso soup!
Made lunch for tomorrow. Drinking tea and ready for bed!
Day6: I had Greek yogurt instead of regular. Oh well. And avoided tempeh!! (it's not my favorite)
Good lunch, took me a while to eat it. Feeling hungry and looking forward to my snack! I love the apple and peanut butter.
The problem with starting midweek is that I didn't buy enough food for the second week and I don't have the time to go shopping!
Dinner was good and I made double for dinner tomorrow night. Tomorrow is day 7! I made it through week 1!
Day8: Started the detox today. It tastes okay. 3 times a day. Ugh. Breakfast was great.
Lunch was good. I even ate avocado. (not normal for me). Forgot snack. Hungry.
Dinner was good. Tired.
Day9: today started off with seasoned mashed chickpeas for breakfast. Which means garlic breath at work!
Made it to lunch okay. Ran out of spinach, so I bought a garden salad at work and added my extra veggies. It works. Leftover pinto beans too. I will be full! It was hard to take all the supplements on time today due to all the meetings.
Dinner was the yam and pepper soup. Didn't agree with me. Laid in bed with upset tummy. But I will make it!!
Day10: Hard to wake up early on a Saturday just to take supplements and eat. But I did it. Then cuddled with Lainey. (my daughter)
Then I bought tons of groceries. I bought so many veggies that I filled my other fridge. ☺
Took all my supplements. And put together a bookshelf for Tina, but I did it very slowly as not to exert myself.
The quinoa lentil pilaf for dinner was awesome!! Finished strong but went to bed late
Off to dinner with Tina. She's going to eat dinner and I'm going to eat broccoli 🙂 then a movie!!!
Day11: Staying up late made it crazy hard to get up this morning. Late start to taking supplements today.
Lunch was excellent. Had to go to the store to buy more quinoa, but it was worth it. Skipped the snack today, but made it to dinner.
Dinner was delicious! Loved the hearty miso!! Ate plenty. Sore, tired, small headache, and ready for bed.
Oops, gotta make lunch for tomorrow. 🙁
Day12: fruit was great for breakfast. Got a new food bag, it looks good and fits everything.
Barely made it to a late lunch. Starving!! The soup and salad were bomb. Made it without snack again. Hope it helps lose weight.
Dinner took about an hour, but it was delicious! Hungry before going to bed…
Day13: hard to wake up, but was able to do it. Woke up hungry with tummy rumbling
Breakfast was chickpeas and it wasn't very filling. But it gave variety.
Lunch was delicious with beets and salad. Yum! And filling!
Dinner was made terrible and tastes bad.  (a little cranky today)
Day14:  yummy fruit today. Made it to lunch no problem.
Last day of detox!!! Yippee!! Another day no snack!
Dinner – the succotash was awesome. Very filling. Forgot my supplements at the end of the day, so just took them.
Gotta figure out if I have enough groceries for the next few days…
Day15: tummy troubles. I ate my fruit for breakfast. And since then I have had tummy trouble.
Very happy to eat miso soup for lunch. It was yummy. And helped. Barely ate my salad.
No snack. Worked until 3 and went home. My tummy was upset. Slept for two hours. Starting to feel better. Time to make dinner.
Ate the garlic veggies and felt full. Must be the cold. Baked a sweet potato for tomorrow. Went to Whole Foods again for more groceries. Tired and crashing.
Day 16: stayed home from work sick. Ate fruit for breakfast. Tummy troubles continue. My wife bought me some tea from Starbucks. That felt good.
Ate a sweet potato for lunch.
Tonight is curried cauliflower for dinner. We will see how it goes. Resting and napping a lot today.
The cauliflower was good. Not usually a fan, but it was good. Had some herbal tea with honey tonight. It helped. Almost there!!!
Day17: Got up early again today. Took all my pills on time. Breakfast was good, but I needed a melon. 🙂
Needed to go grocery shopping, but I ate lunch first. It felt like the salad was giving me energy. Got all my groceries except beets.
Lunch was good. Ate a snack today. Millet and salsa. It was good and needed.
Dinner was okay. For the squash, it took a while to bake and I put cinnamon on it. It really helped.
Had a tea tonight, but I'm still hungry. Ready for this diet to be over.
Day18: slept in a little. Took my pills and ate breakfast later than usual. It really helped me get through church without feeling starved.
Lunch was good. Made a new dressing and ate 1/2 a sweet potato. Yum!
I made an amazing dinner for the family: saffron rice and chicken. I had to eat in the other room! It was too tempting. But I ate my roasted fennel and broccoli w/asparagus. It was filling and I'll survive the night.
Day19: slept in again !! Loved it. Great breakfast. Love the fruit.
Off to lunch and a movie with a buddy. I'll have a salad. 🙂
Had a big salad at Plutos restaurant before the movie. It was weird not getting any meat, but it was filling! Lasted until dinner with no snack!!
I didn't have beets for today's dinner, so I cooked a different night's meal instead. Asian stir fry and braised greens. It was good!! My family was jealous as they ate Taco Bell, yuck.
Day 20: almost there!!! Getting ready for the week and I only have 2 days left on the reset.
Ate breakfast later. It helped me last to lunch.
Big salad for lunch, nothing special. But I made the ginger sesame miso dressing. It was awesome.
Ran out of food for dinner, so I had a sweet potato and stir fry veggies. I have the stuff for tomorrow too. Almost there!!!!!!!!!!!
Day21: I made it!!! Last day!
Made breakfast and lunch for the last time. It was good!
Ate lunch on time and it was good. I had to eat snack because I was hungry.
I just couldn't get myself to eat the avocado soup. It just looked so nasty. I ate nuts and grapes instead.
All done and feeling great!!
CONTACT ME about starting the Ultimate Reset